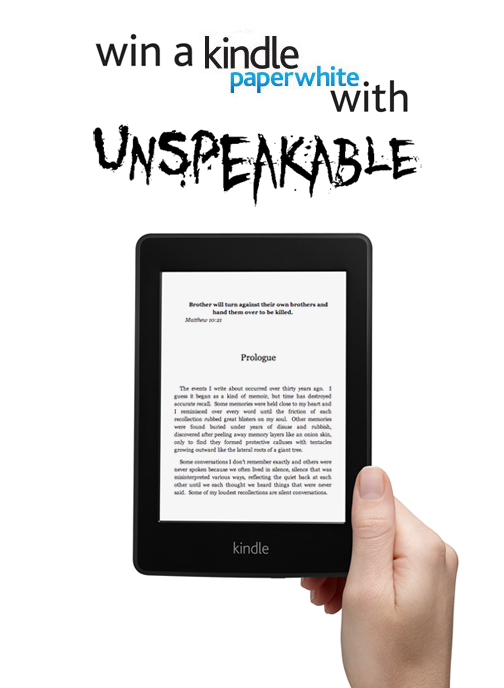 Many readers have talked about the life-changing experience of reading UNSPEAKABLE. More than your typical horror novel, UNSPEAKABLE deals with deep and soulful issues that will stay with you long after you've turned the final page. As a top-selling book on Kindle, we'd like to celebrate its success by offering a tremendous thank-you to those who have already purchased the book, as well as new readers about to take the journey.
During the month of September, if you like PW Houston's Official Facebook Fan Page on Amazon.com, you will be immediately eligible to win a brand new Paperwhite Kindle. (No Purchase Necessary)
UNSPEAKABLE has been called a "mesmerizing and poetic tale of horror, dark suspense, quiet humor and lingering hope".
The winner will be selected on September 30th at 9PM PST.
Good luck!